Aries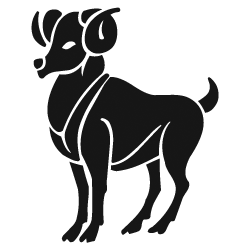 Symbol: The Ram
Ruling Planet: Mars
Cardinal Fire Sign
Stone: Diamond
Key Phrase: "I am"

You are: Adventurous, self-starter, courageous, as well as impatient, domineering and blunt
Aries, being the first of the signs, exemplify the start of things. They tend to be adventurous and confident types, who think and live big! Their pioneering spirit and courage make Aries people very dynamic and appealing to all.
Go Back
Taurus

Symbol: The Bull
Ruling Planet: Venus
Fixed Earth Sign
Stone: Emerald
Key Phrase: "I have"

You are: Dependable, tasteful and loyal, as well as stubborn, slow-moving, and greedy
Taurus people love their home, and you can find them reclining in their tasteful decor when not working hard to keep the bills paid and themselves secure. They are creatively appealing and engaging types, and have strength of mind to persevere through all things!
Go Back
Gemini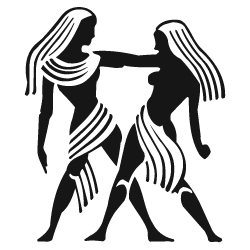 Symbol: The Twins
Ruling Planet: Mercury
Mutable Air Sign
Stone: Aquamarine
Key Phrase: "I think"

You are: Clever, sociable, and curious, as well as restless, contradictory, and egocentric
Intelligent and social, Gemini people love to talk! They're naturally curious, and speak their opinions. Very adaptable, they accept all types of people and situations. They can easily move from one thing to the next, as their minds hunger for new information.
Go Back
Cancer

Symbol: The Crab
Ruling Planet: The Moon
Cardinal Water Sign
Stone: Moonstone
Key Phrase: "I feel"

You are: Imaginative, emotional, and home-loving, as well as brooding, very easily hurt, and pessimistic
Cancer sign people have beautiful souls--very intuitive, nurturing, and caring. The extent of them may be hard to see at first, as their soft insides are protected by a shell! They need to be needed, which isn't hard to do as they are helpful; observant, intelligent, and dedicated.
Go Back
Leo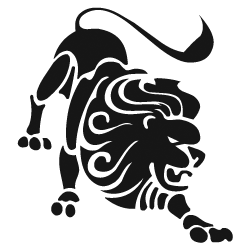 Symbol: The Lion
Ruling Planet: The Sun
Fixed Fire Sign
Stone: Peridot
Key Phrase: "I will"

You are: Extroverted, courteous, and ambitious, as well as jealous, boastful, and dominant
Leo people like to be Kings and Queens of their domain, and desire attention from others! They like the finer things in life, and frequently get them due to their generosity and charm. Their public image is important to them; combined with an energy that can make things happen!
Go Back
Virgo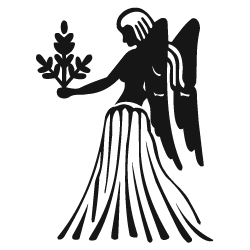 Symbol: The Virgin
Ruling Planet: Mercury
Mutable Earth Sign
Stone: Sapphire
Key Phrase: "I analyze"

You are: Industrious, methodical and well-spoken, as well as critical, worrier, and perfectionist
Virgo people are attractive, partly for their intense energy. They are the consummate analyzers and perfectors, and can have very high standards. Pure of spirit and mind, they're able to be really structured and creative!
Go Back
Libra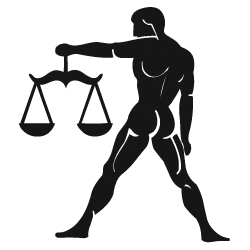 Symbol: The Scales
Ruling Planet: Venus
Cardinal Air Sign
Stone: Opals
Key Phrase: "I balance"

You are: Diplomatic, elegant, affectionate, as well as shallow, indecisive, and large need for approval
Libra people strive for harmony and balance in all relationships, and are kind. A natural-born diplomat, they are good listeners, and intelligent. Very tasteful, they're also great lovers of attention, luxuries and beautiful surroundings.
Go Back
Scorpio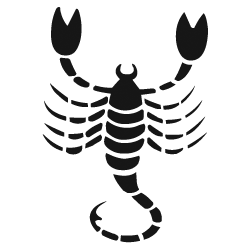 Symbol: The Scorpion
Ruling Planet: Pluto
Fixed Water Sign
Stone: Topaz
Key Phrase: "I desire"

You are: Passionate, investigative, and motivated, as well as vengeful, sarcastic and jealous
With a passionate intensity, Scorpio people fling themselves at life. Underneath their exteriors is a swirling cauldron of power, strength, and drive. They're natural-born detectives, and have inquisitive minds. They're also capable of immense generosity and kindness. There is also a need to control the happenings of their lives.
Go Back
Sagittarius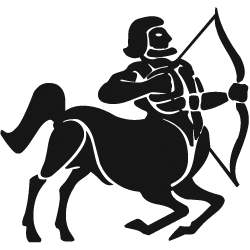 Symbol: The Archer
Ruling Planet: Jupiter
Mutable Fire Sign
Stone: Turquoise
Key Phrase: "I understand"

You are: Philosophical, optimistic, and broad-minded, as well as self-indulgent, pushy, and procrastinating
Sagittarius people are like fireworks! They like to aim for the stars, and have the optimism, enthusiasm and love of life to make it happen. Because they have a "lucky" outlook on life, that's usually what gets delivered to them. They can be impulsive, and jump into plans without thinking it out.
Go Back
Capricorn

Symbol: The Goat
Ruling Planet: Saturn
Cardinal Earth Sign
Stone: Garnet
Key Phrase: "I use"

You are: Hardworking, responsible, and economical, as well as status-seeking, perfectionist, and unforgiving
Capricorn people are known for their ability to set and reach goals. Strong minds combined with cautious planning help to give them this ability! They are patient, and persevering on their quest for fulfillment.
Go Back
Aquarius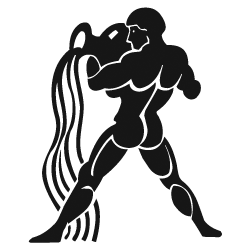 Symbol: The Water Bearer
Ruling Planet: Uranus
Fixed Air Sign
Stone: Amethyst
Key Phrase: "I know"

You are: Inventive, intellectual, and altruistic, as well as impersonal, eccentric, and shy
Aquarius people are the intellectual rebels of the zodiac. They like to be mentally stimulated, and are very open-minded and creative. Visionaries, philanthropic, as well as social butterflies, they are unique in their take on life!
Go Back
Pisces

Symbol: The Fish
Ruling Planet: Neptune
Mutable Water Sign
Stone: Bloodstone
Key Phrase: "I believe"

You are: Compassionate, introspective, intuitive, as well as procrastinating, timid, and impractical
The most sensitive of signs, Pisces people are known for being mystical and highly intuitive. They feel emotions deeply, and this helps them to understand all of the different layers of the human spirit. They are stronger than they're given credit for, and are creative and dedicated workers (as long as they believe in the cause)!
Go Back
Astrological Signs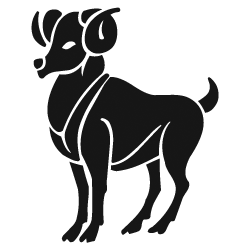 Aries
The Ram
March 21 ‐ April 19

Taurus
The Bull
April 20 ‐ May 20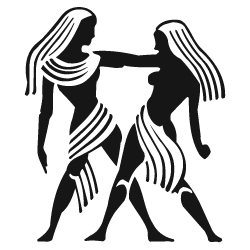 Gemini
The Twins
May 21 ‐ June 20

Cancer
The Crab
June 21 ‐ July 22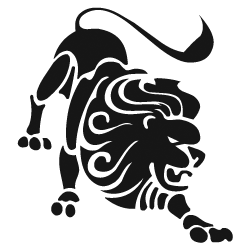 Leo
The Lion
July 23 ‐ August 22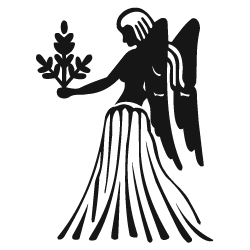 Virgo
The Virgin
August 23 ‐ September 22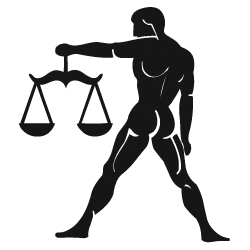 Libra
The Scales
September 23 ‐ October 22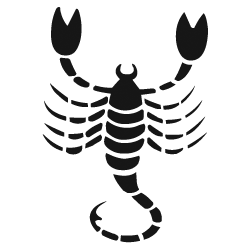 Scorpio
The Scorpion
October 23 ‐ November 21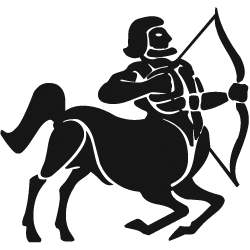 Sagittarius
The Archer
November 22 ‐ December 21

Capricorn
The Goat
December 22 ‐ January 19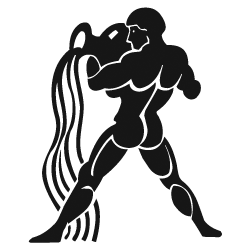 Aquarius
The Water Bearer
January 20 ‐ February 18

Pisces
The Fish
February 19 ‐ March 20